Parakou EdTech Innovation Week 2021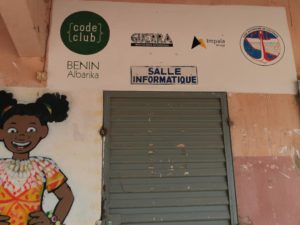 Impala Bridge, a Belgian NGO engaged in Digital for development in Africa, has organized the second edition of the EdTech innovation week in Parakou (North of Benin), in partnership with Guerra Hub, a local digital innovation hub and the Digital and Digitalization ministry.
Impala Bridge members are convinced that technologies can help education leapfrog in Africa. The aim of the EdTech innovation week initiative is to increase the visibility of innovative digital educational solutions, give teachers and students the opportunity to showcase their innovative abilities, connect and share knowledge between Belgian and Benin EdTech ecosystems.
As part of the EdTech innovation week, from July 12 to 17, 2021, workshops and trainings were organized for both students and teachers at the Albarika college of Parakou. During that week, Jonathan PONSARD and Laurent DI PASQUALE, techno-pedagogical experts from edu-Lab / Technofutur , exchanged and trained Albarika college teachers on different EdTech subjects such as virtual and augmented reality in pedagogy, the use of digital collaborative tools in schools, the artificial intelligence basics, and robotics.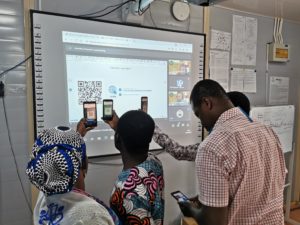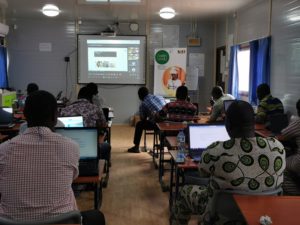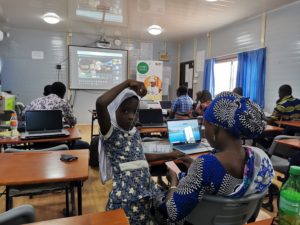 The event were also the occasion to spotlight the "Code Club Albarika", an after-school coding club which activities are animated by "EdTech early adopters" volunteer teachers. The code Club Albarika is also part and supported by the "Code Club international".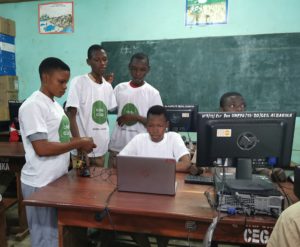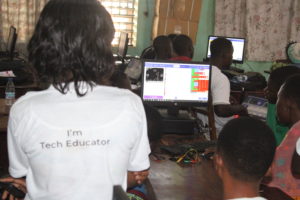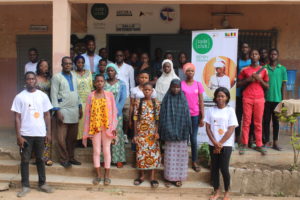 The closing ceremony take place on Saturday July 17. During the ceremony, as an assessment of the skills acquired, the students of the code club presented their annual coding projects. The ceremony ended with a laptops' donation by Kristof VAN DEN BRANDEN, representing the Port of Antwerp / Cotonou, to support digital education at Albarika College, and allow the expansion of Code Club activities to more students with a focus on girls.
The college director Honorine OLOUKOÏ AYOUBA expressed her sincere gratitude for the donation, a formidable and impactful CSR initiative for her. For his part, Sanders KODJOGBE, the representative of Digital and Digitalization ministry thanked Impala Bridge for its engagement in digital for development in the north of Benin and underlined the importance of such initiatives which are in line with the government education action plan.